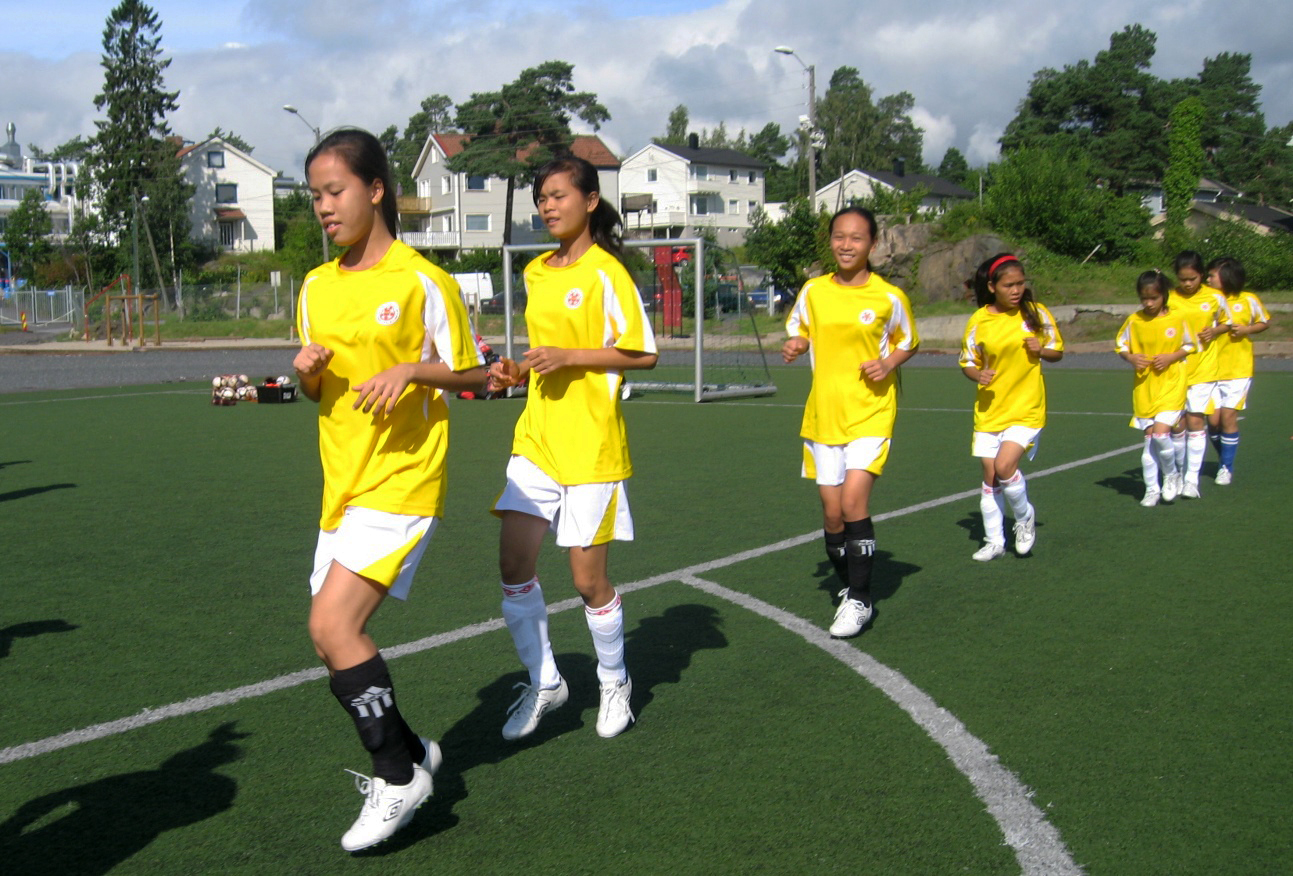 Football for All in Vietnam
Hoang Thi Phuong Trinh, called Trinh by her friends, began participating in Football For All in Vietnam when she signed up for her school's football club at 14 years old. "The more I play football, the more I love this game," says Trinh, "That love keeps me with FFAV until today." Soon after joining, she was doing much more with the sport she loved than she'd ever imagined, playing in tournaments, participating in exchanges with the Oslo Soccer Club in Norway, and learning valuable life-skills through educational games.
Today Trinh is a peer leader for FFAV, and now, at the age of 17, volunteers as a coaching assistant. FFAV is especially important to Trinh because the organization works hard to provide opportunities for girls to participate in football, as it is a male dominated sport in Vietnam. Her proudest moments are when she gets to be on the pitch with young players, sharing the joy of football with them just like she experienced when she participated.
Football for All in Vietnam's mission is to provide opportunities for everyone to play football. The organization does this through a network of grassroots football clubs that emphasize integrating life-skills into the world's most popular game. FFAV focuses on marginalized groups such as the disabled, ethnic minorities, and those living with HIV/AIDS. The organization teaches the core values of trust, responsibility, and passion to young people through football. Their motto is "count smiles, not goals."
One of their biggest events is the FFAV Cup, which brings together the entire network of FFAV childrens grassroots soccer clubs, including a team from Laos. "FFAV is important because they bring a safe and fun environment for children to play football and enhance their life skills through the fun games," says Tinh, "For me, the success of the project is the smiles on children faces."
For more information: http://www.ffav.com.vn/c51/homepage.html